2021 Nissan Titan
Find Yours
View Specials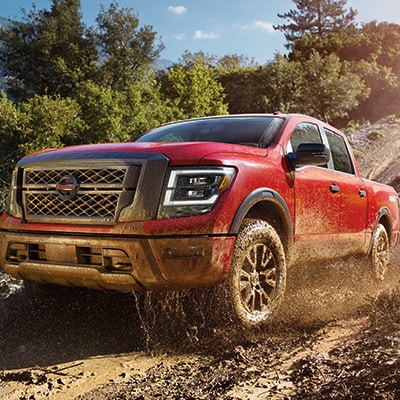 5.6-liter V8 Engine
Enough Power to Conquer the Road
The 2021 Nissan Titan is the only truck in its class to offer up to 400 horsepower and over 410 pound-feet of torque standard for its lineup. The powerful engine option is ideal for both work and play, allowing you to manage the challenges of the worksite or when you need to get away for the weekend.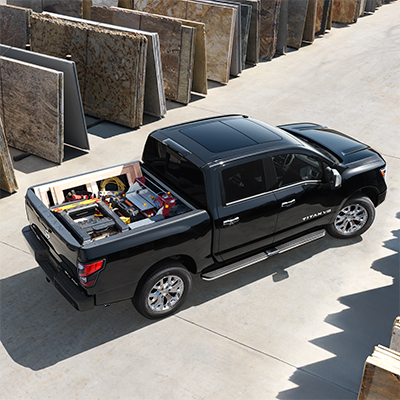 Utili-Track® System
Keep Your Cargo Secure
Thanks to the Titan's available class-exclusive Utili-Track® system, you can enjoy five channels that offer aluminum-alloy cleats conveniently sliding along to secure anything in your truck bed. This means that when you have cargo you don't want to fly out as you drive along, the Utili-Track® system can help ensure that everything stays where it is, and you enjoy the benefits!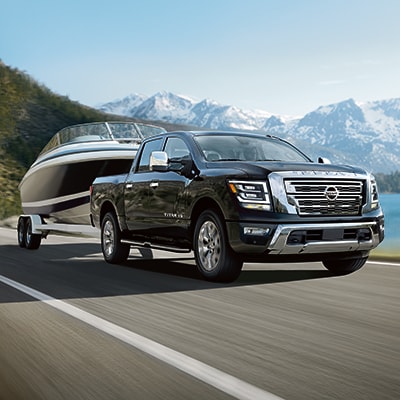 Towing Capacity
Bring What You Need Along for Your Next Adventure
With the new Titan, you can handle the large trailer loads with ease, thanks to a maximum towing capacity of up to 9,310 pounds. This is ideal for not only getting the supplies and tools you need to the worksite but also for when you need to get your favorite outdoor recreational toys to the campsite.

More Features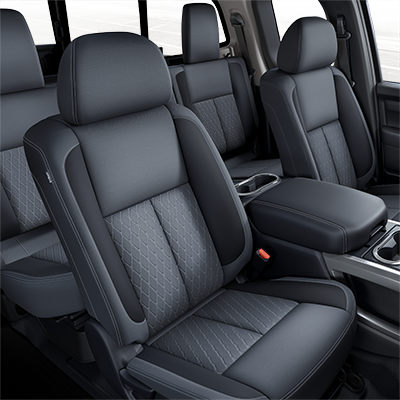 Dual Panel Panoramic Moonroof
Enjoy an Open-Air Experience
The 2021 Nissan Titan is available with a dual-panel panoramic moonroof that spans the entire cabin to give you and your passengers a great view of the sky above. Conveniently sliding open to provide sunshine and a nice breeze, the Titan is the perfect choice for those who love the open road.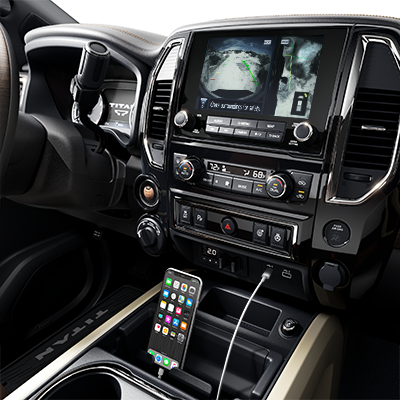 NissanConnect®
Take Advantage of Cabin Convenience
Staying connected is necessary, especially when your job requires you to be on the road and doing paperwork from the worksite. Thanks to available features through the NissanConnect® system like Door to Door Navigation and NissanConnect® Services, you can find your way wherever you need to go, and you can track the important information about your truck from the convenience of your smartphone device. It's easy to stay on top of things.