ALL-NEW NISSAN LEAF

When drivers, their cars, and their communities are in sync, our world becomes a better place. Inspired by this vision, Nissan LEAF is designed and built with an array of next firsts. ProPILOT™ Assist helps you take care of the little things, like helping to keep a set distance from the car ahead, or helping stay centered in your lane. The Nissan LEAF's e-Pedal lets you use a single pedal to accelerate, decelerate, and stop. The available 4-camera Intelligent Around View Monitor helps you keeps an eye on things outside your Nissan LEAF by creating a virtual composite birds-eye-view of your surroundings. And of course, the Nissan LEAF uses no gas, has no tailpipe, and emits no fumes.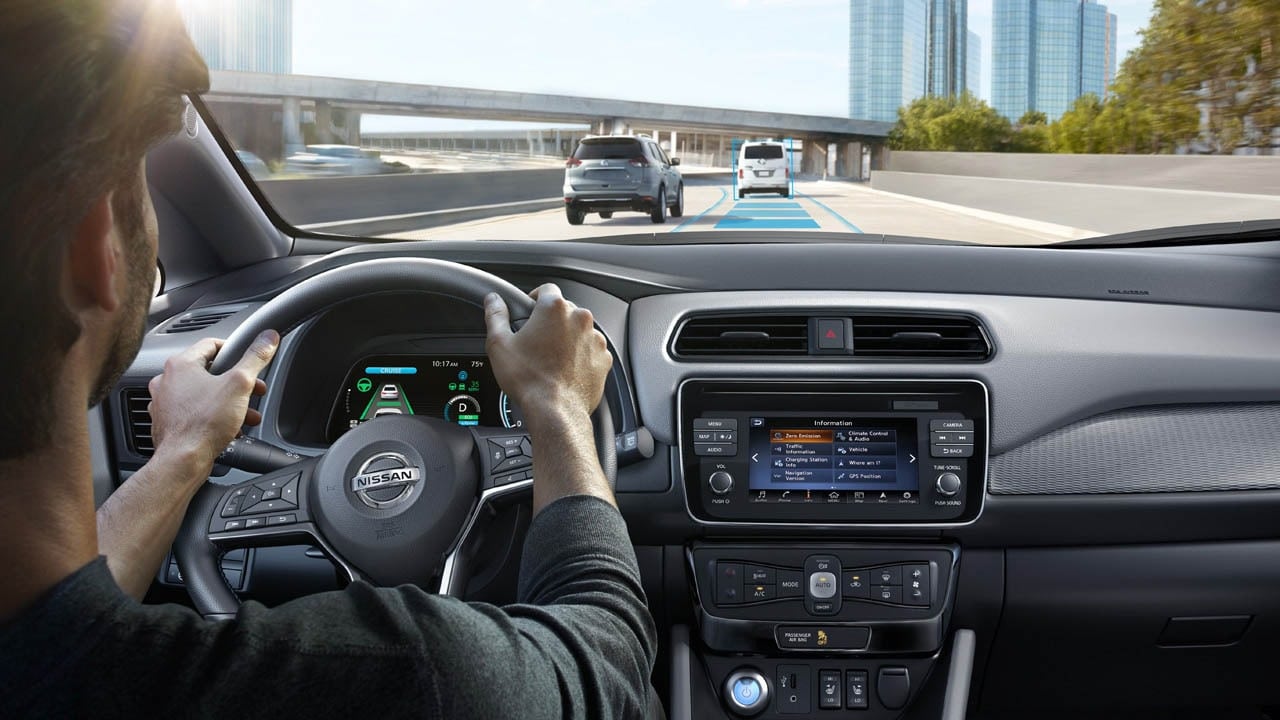 NISSAN PROPILOT ASSIST
GET A HAND WHEN YOU NEED IT
Let go of driving stress. With ProPILOT Assist, Nissan LEAF helps you take care of the little things, like following the car ahead at a preset distance or helping keep you centered in your lane. It can even bring your Nissan LEAF to a full stop based on the traffic flow, and hold you there.
---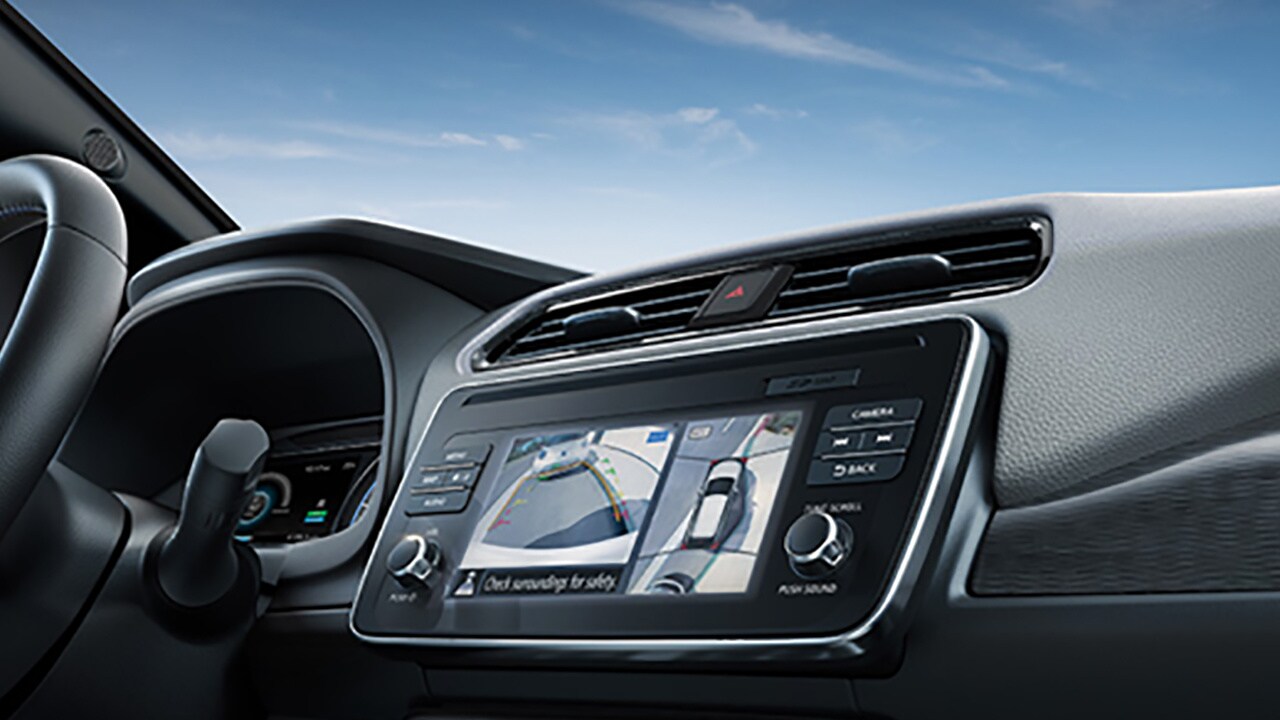 INTELLIGENT AROUND VIEW MONITOR
SENSE MORE AROUND YOU
By detecting movement around you, Nissan LEAF can sense potential trouble sneaking up on you. Available features include Rear Cross Traffic Alert, Intelligent Around View Monitor, and more.
---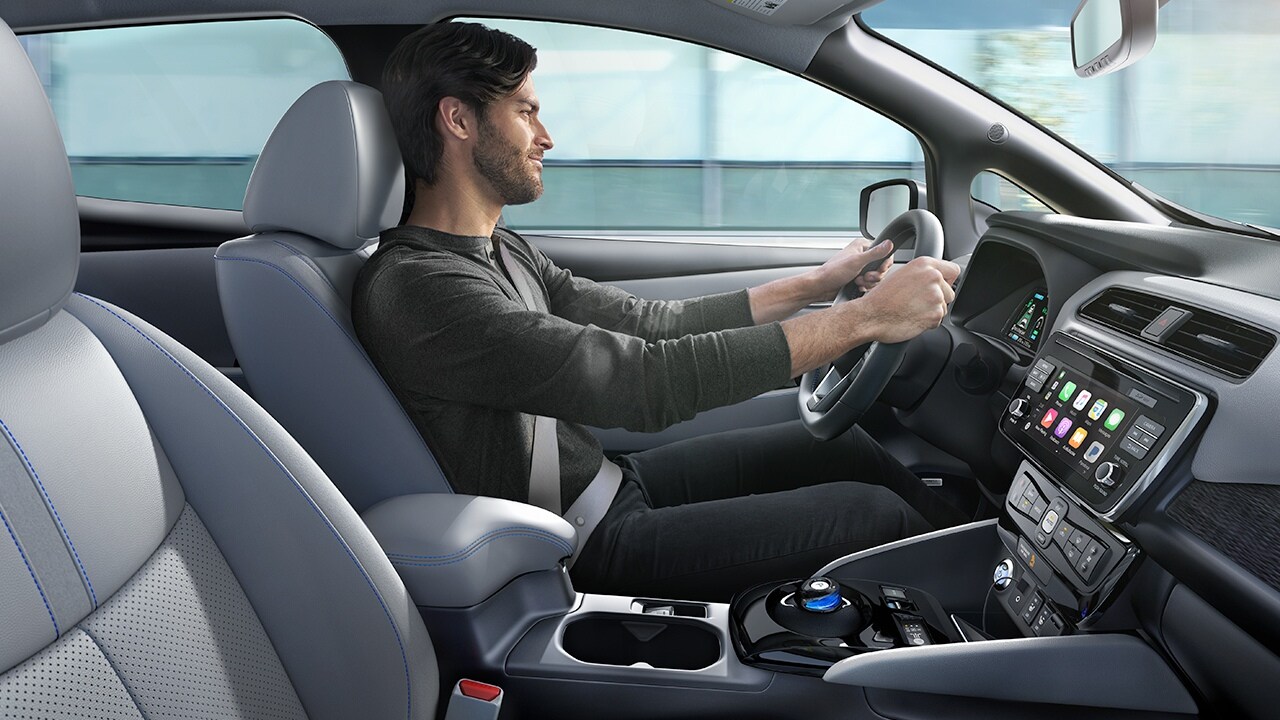 NO GAS. NO TAILPIPE. NO FUMES
MAKE EVERYDAY DRIVES EXHILARATING
Going Electric has its benefits. From never paying for gas or making an oil change again to two years of complimentary charging at No Charge to Charge stations using the EZ-Charge card, LEAF owners are not just excited about their car.
---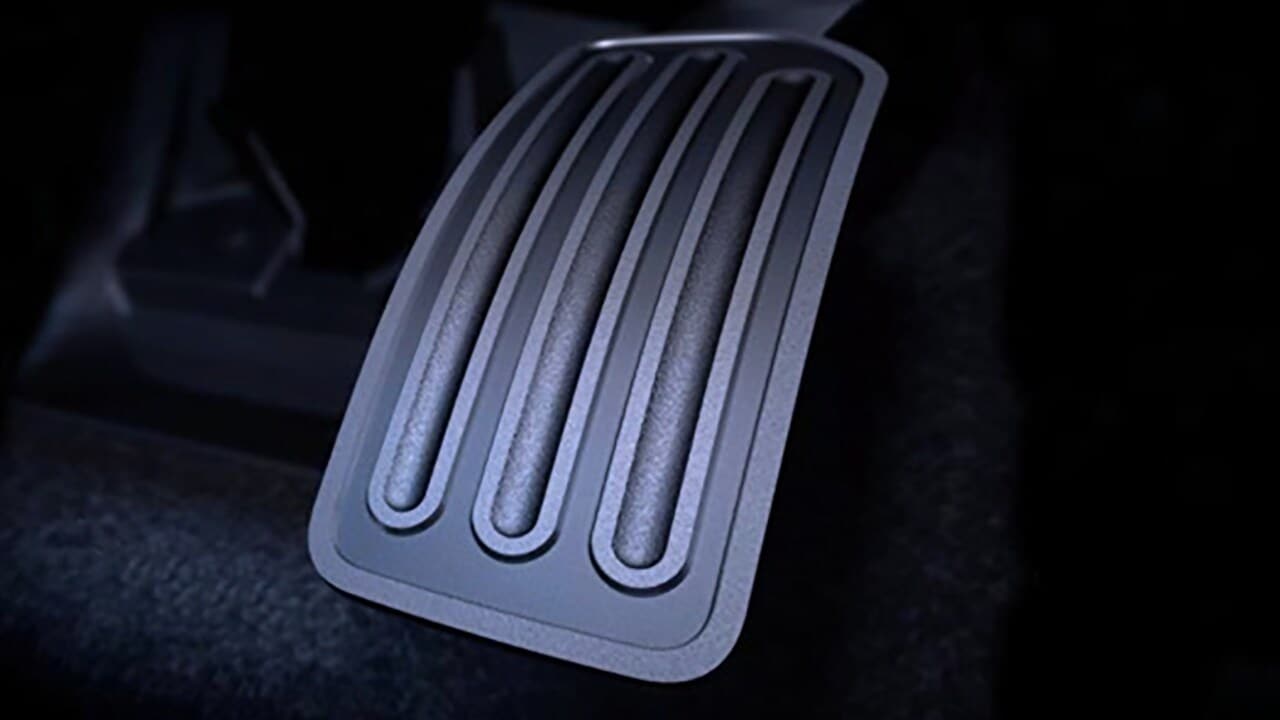 E-PEDAL
SMILE WHEN YOU DRIVE
The e-Pedal gives you a fun, easy way to drive using only the accelerator pedal to accelerate, decelerate, and stop. For instant acceleration, press down on the accelerator pedal. Lift off the pedal, and e-Pedal reacts as if you stepped on the brake pedal - slowing down the vehicle, and in some cases bringing it to a complete stop.
Carson Nissan is proud to be one of the top 50 Nissan LEAF dealers in the country!