New Nissan Kicks
Find Yours
View Specials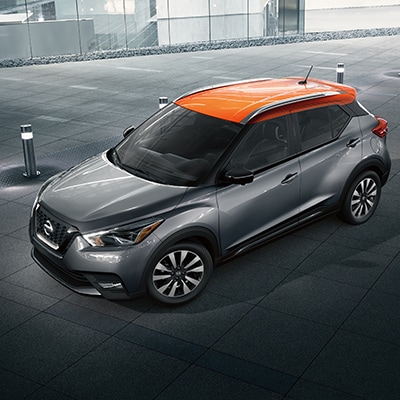 Color Studio
Add a Dash of Color
The Nissan Kicks offers a dizzying array of color options that you can mix and match to create a vehicle that really stands out and says something about your personality. You can customize and order a Kicks model that makes a statement and helps you get more enjoyment out of your vehicle.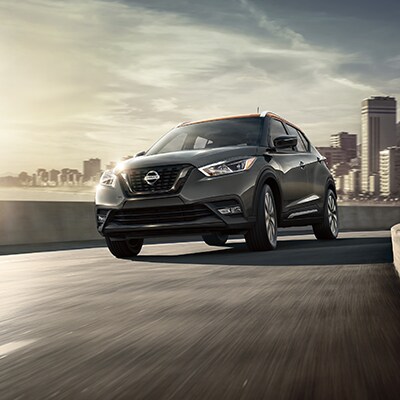 Modern Engine with Plenty of Oomph
Efficient and Lightweight
The Kicks comes with a 1.6L engine that can help you get more out of your adventures for less. It offers exceptional fuel efficiency and works in tandem with a variety of driving technologies to make your experience behind the wheel smoother and less taxing when it comes to fuel stops.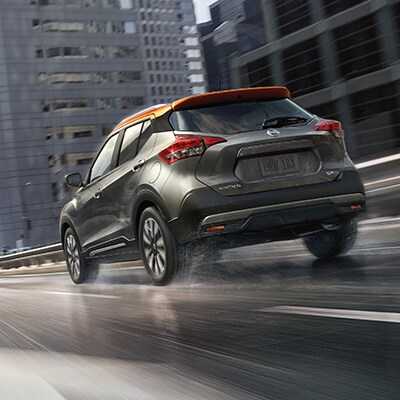 Speed-Sensitive Steering
Smarter Steering for More Efficient Driving
The Kicks employs an electric power steering system that works to cut back on the amount of power taken from the engine, which translates to better efficiency. It also helps to adjust steering so that driving feels smooth and stable even as you change speed.

More Features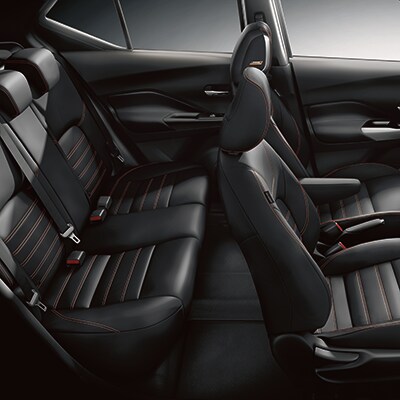 Adaptable and Roomy Cargo Hold
Plenty of Space
The Kicks offers ample room in its cargo hold. With the seats up, you can carry passengers and take advantage of up to 25.3 cubic feet of space. If you need to accommodate more stuff, though, you can fold the seats down to clear enough space for a bicycle! The Kicks offers a maximum length of 57 inches, making it easy for you to fit your gear.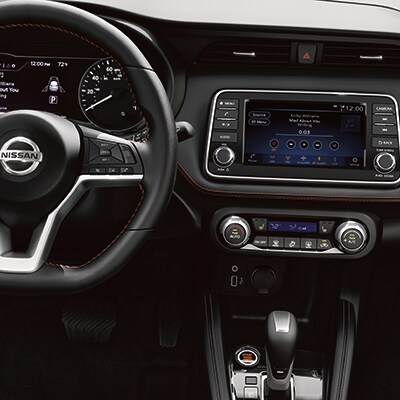 Connectivity Features
Smartphone Integration, USB Ports, and More
It's easy to keep your devices connected and charged in the Kicks. With three USB ports throughout the cabin, available Apple CarPlay and Android Auto, and Bluetooth connectivity, you can easily stay connected and entertained on the go.