Carson, CA Nissan Brake Services
Car brakes are great tools for keeping vehicles under control at all times. A good set of brakes make it possible to stop on the proverbial dime. If your brakes are making funny sounds and sending vibrations through the brake pedal, you need brake system service done. Our factory-trained technicians do outstanding Nissan brake services in Carson, CA. We also do brake services on any other make or model vehicle at Carson Nissan. We have OEM parts and top-brand aftermarket parts on hand to fix just about any brake system and make it work like new.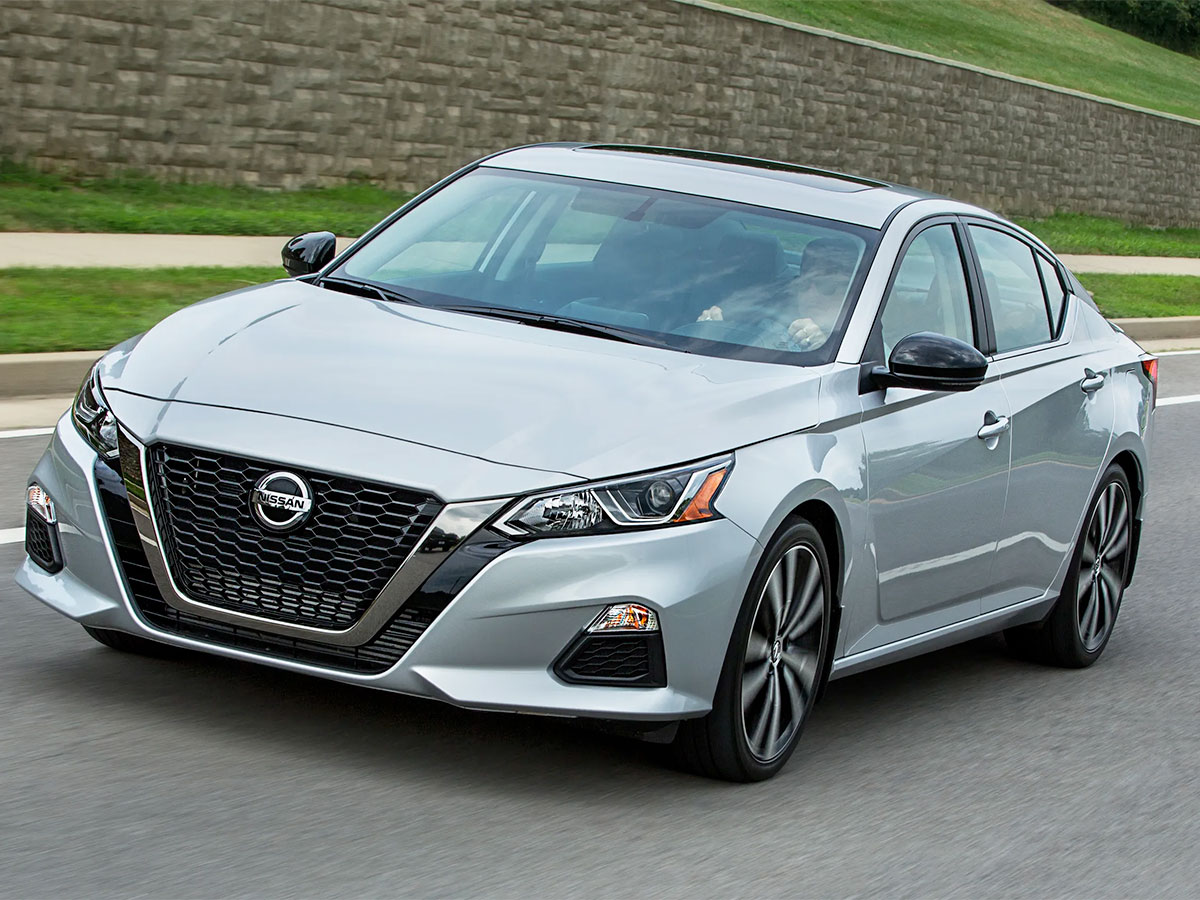 Purpose of Brake System Services
Our certified mechanics will thoroughly inspect the brakes on all four wheels. We look for worn brake pads, damaged rotors, and calipers that are not working properly. If we find any problems, we replace the faulty parts right away. If the brake rotor is uneven, we can turn it to restore a perfect stopping surface for your brake pads. If the rotors are worn beyond factory specs, we replace the faulty rotors with new ones. We also ensure the master cylinder is in good shape, and change and bleed the brake fluid to keep your brakes working like new.
---
Why You Need to Service Your Brakes
Brakes will need to be serviced at least every couple of years to prevent damage. Brake pads especially wear out faster than other parts, and that is completely normal. Brake pads lose a little bit of material every time you stop because it uses metallic material, rubber, or glass to clamp on the rotors. The sheer friction against your iron rotors inevitably causes the pads to wear down. A brake service can ensure that your brake pads wear evenly without damaging the brake rotors. If you let the brake pads wear down too much, you wind up with the metal backing scraping, scratching, and ruining your brake rotors, creating irreversible grooves on the rotor. The brake calipers also can go bad over time, and brake fluid degrades. Regular brake maintenance is extremely important to make sure your brakes work as designed and make sure you stay safe on the road.
---
Schedule Brake System Service Today
If your brakes are acting up, you can bring your car into Carson Nissan for a brake system service. You can call for an appointment, schedule an appointment online, or just stop in to get your brakes fixed. The service takes about an hour. You can relax in our customer lounge while we fix your brakes. It has free Wi-Fi, satellite TV, drinks, and snacks. A workstation lets you get work done while we make your brakes their best. Our free shuttle also will help you get around local communities, such as Torrance, Long Beach, Lakewood, and Gardena, CA. We will let you know when your car is ready with good brakes. Also, check out our Service Department page for many other offered services and our Service & Parts Specials page for awesome savings on our excellent parts and services!
Schedule Service